Fulham Cleaning Services SW6: What the Professionals Can Offer You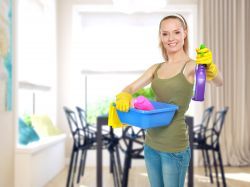 Cleaning is the bane of a lot of people's life – maintaining a clean home can mean you have to dedicate 10 hours or more a week to a menial and repetitive task. No matter how clean you make it one day, the task will start all over again the next. A lot of us don't have the spare time needed to maintain a pristine home, others of us just don't want to spend whatever free time we have cleaning, as cleaning, for most of us, is a boring and mind numbing task. Here at Fulham Cleaners we can take all the household cleaning chores out of your hands, and put them into ours. Hiring a service from our cleaning service Fulham will mean you can spend your free hours how you want to. To find out more information about our Fulham cleaning services SW10, or to get a free quote, call us on

.
Entrust Our Experienced Cleaners in Providing You Expert Cleaning Service in Fulham
If you've rented your home and are planning to move out soon, then we can offer you a comprehensive end of tenancy cleaning service. Our dedicated team of SW6 cleaners can make sure that your landlord will not deduct any money from your security deposit because they deem your home to be somewhat unclean. The most common reason for security deposit deductions is not because of damages, but because of uncleanliness. The nooks and crannies of your home, the carpet and cooker all have to be as clean as they were when you moved in. This could take hours to do yourself, so why not give try out our Fulham end of tenancy cleaning service – it could really save you time and money.
Carpets can become extremely dusty, dirty, and smelly over time. As they are used daily, the constant stomping of shoes and feet into them can leave them somewhat unclean. If your carpet just needs a clean because a clumsy friend as spilt a beverage on them, then you could certainly tackle that stain yourself. But if they are just generally worse-for-wear, you could be there for hours scrubbing them trying to get them clean. Our Fulham carpet cleaning service SW10 can clean your carpets much more efficiently than you can, as we have access to the most modern cleaning tools, and have experienced professionals who know how to use them.
Let Our Cleaning Cleaning Company to Deal with Any Cleaning Tasks You May Have in SW6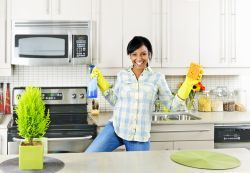 Offices, just like the domestic home, require regular and thorough cleaning. In fact, maintaining a tidy office is probably more important than maintaining a clean home due to the fact that many meetings with clients happen in offices. If they are not impressed by the cleanliness of your work space, this could have adverse effects on their willingness to do business with you. If you have been charged with the task of hiring an office cleaner, then look no further: our team of dedicated SW6 office cleaners at will come into your office either before the work day starts or after it finishes. To get a free quote on our office cleaning service, please don't hesitate to call

. Our agents at Fulham Cleaners will be ready and willing to answer any questions you might have.

These are but a few of the services our team of Fulham cleaners can offer you or your business. If you require a service that isn't listed above, please give us a call to see if we can offer you what you need. We here at

hope to hear from you soon.