Fulham House Cleaning Service SW6: X Reasons Why You Should Hire Our Service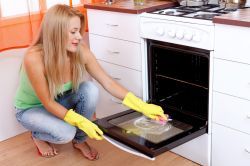 Cleaning is a never ending chore – no matter how much you do one day the task will just pile up and start all over again the next. Although some enjoy maintaining a clean home, most of us understandably would rather be doing other things we have our time. Here at Fulham Cleaners we can take all your domestic cleaning chores out of your hands and put into the hands of trained Fulham house cleaners SW10. Give us a call on

to get a free quote, to book an appointment or to ask any other pressing questions you might have. Our dedicated Fulham house cleaning agents SW6 are waiting by the phones ready to take your call and answer any questions you may have. Below are just a few reasons why you might require our service.
Maintain a Clean Home with the Help of Our Fulham House Cleaners
For those of us who work 8 hour days, 5 days a week, the last thing you want to do when you get home is to spend an hour or two picking up after yourself and whoever else lives with you. If you have small children, the amount of hours you'll have to spend cleaning per day will unquestionably be higher. As said before, it is quite understandable that you don't want to spend what free time you have cleaning – after all you've earned your leisure time so you should spend how you want to. Our team of dedicated domestic cleaners SW6 are willing to maintain a tidy home for you. They'll come in at a time and day suitable to you and put in the hours so you don't have to, and will come back each week at the same time. Our Fulham cleaners are professional and reliable, so you'll have peace of mind knowing their cleaning in your home.
If you've neglected cleaning your property for some time, it should come as no surprise to find that your home is grubby, dirty, smelly, and generally worse-for-wear. Our SW10 house cleaners Fulham can be hired for a one off service. No matter how long you've neglected cleaning your home for and how dirty it is, our team of SW6 domestic cleaning professionals will leave your home looking as spick-and-span
As previously touched on before, cleaning is a chore that most of us don't want to spend our free time doing. For others of us, we may have the free time, but still rather not clean due to the menial and boring nature of cleaning. There's no shame is seeking external cleaning help, and if that is what you're looking for, look no further than our Fulham house cleaning service. Give us a call on

and you will receive the best cleaning service ever.

Professional Home Cleaning is What We Do Best in Fulham SW6
We pride ourselves on our professionalism, from the top of the company down. So it's no surprise that our team of Fulham home cleaners also pride themselves on providing the most professional service possible. With professionalism, comes reliability – so if you hire our service, you'll have peace of mind knowing your property is in good hands.
These are but a few of the reasons why you might require our service. There are, of course, other reasons, but whatever your reason may be, we here at Fulham Cleaners can provide you with a service that can take care of all your domestic cleaning needs. Our trained Fulham cleaning professionals SW10 are ready to come into your home and leave it looking pristine at a time and day that is suitable for you. We could save you a lot of time and effort for a modest fee!